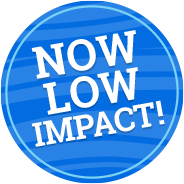 Low impact is now the go to paintball for paintball camp, now even more kids can experience the ultimate summer paintball adventure! Campers learn how to develop strategy and problem solving skills through quick games of capture the flag and other scenario based games. It's a great way to learn how to work together & improve communication skills all while trying to achieve your mission.
Paintball Camp includes all equipment and a comprehensive orientation and safety demonstration from the Flag Raiders team of Adventure Specialists. Low impact does not mean less fun, a low impact ball is much lighter and thus hits with less energy than a regular paintball making camp even more inclusive. Paintball Camp includes a half day of paintball and a half day of outdoor, fun camp activities. (Prepare yourself for the most awesome week ever).
Pre-packaged, healthy lunch and snacks are included daily!
Ages 8-14