Attractions
4 horrifying houses...3 execution rides...2 bone chilling packages...1 escape room. UNLIMITED FEAR!
We've extracted the most terrifying subjects from your worst nightmares and now they're waiting for you around every corner...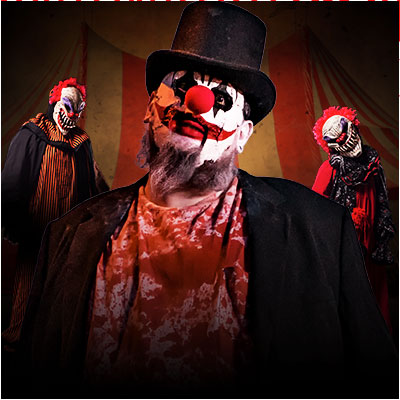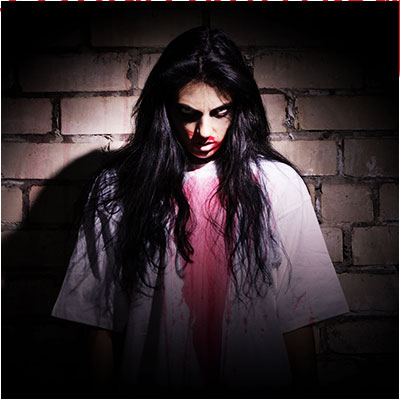 The Darkness
Have you ever been subjected to total...absolute...darkness? The type that triggers your brain's disfigured perception of what horror lies ahead? So maybe we'll give you a break on this one. Maybe we'll give you a small light source for relief. Maybe the ghoulish fiends of the darkness will react to light. Maybe you just won't make it...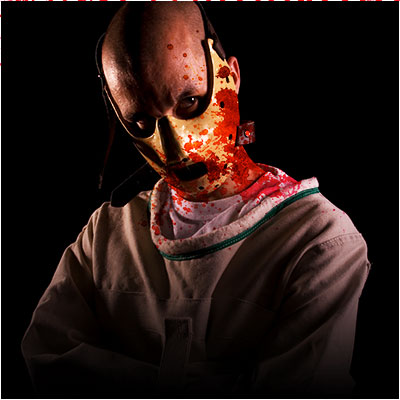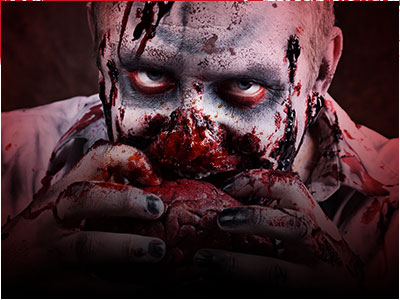 The Bite
Break from the fright and stop at The Bite. Enjoy a variety of snacks and beverages from pizza, soft pretzels, caramel corn, cotton candy, pop, bar drinks and more! Have one last meal, then take one Last Ride.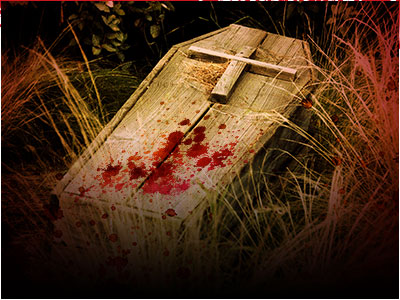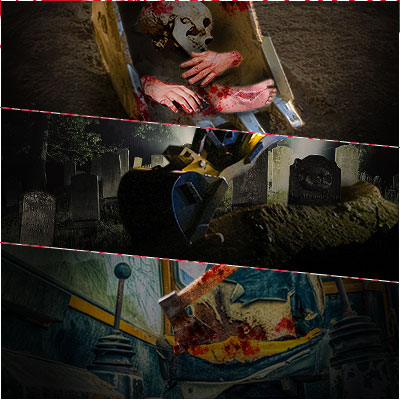 Execution Station
Let's play a little game. What do you get when you have 3 excavators that have been swallowed by the evils of Screampark?
3 VERY DISTURBED GAMES!
Land a Limb: Test your skills at retrieving severed human remains, most likely from past guests who didn't behave.
Grave Danger: Taunt your luck at what happens when you intentionally knock over gravestones.
Deadly Devices: Use the boom to skillfully find a murder weapon.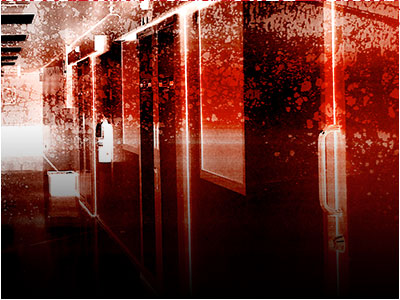 Red Room
You asked for it! So Red Room is BACK!
10 minutes...2 rooms...1 chance to survive escape. What happens if you don't escape? We wish previous guests could tell us; however, we couldn't find them…